Soccer Coed Holiday Cup
What can be better than enjoying the beautiful Arizona winter weather, playing soccer!  Why not combine them both in the Phoenix Adult Soccer League's Holiday Cup?  Join us December 15, 2018 for this one-day tournament which allows soccer players to play the sport we love for one day and still have the other day open to do those dreaded chores.
Items in Your Cart
Your cart is empty
Format
The Soccer Coed Holiday Cup is designed to get everyone plenty of soccer in a one day format without having players sitting around the fields trying to find things to occupy their time.  The usual configuration is to have groups of four soccer teams.  Every team plays one another in their group with the winner advancing to the single elimination round.
coed teams: 6 guys, 5 gals
11 player squads
50 minute matches, 25 minute halves, 5 minute halves
Teams split into groups of 4
Each team plays one another in their group once.
3 game minimum
T-Shirts for the winner
Team fee for 2018 is $325
Free Agents
We seem to always needs a few extra players for our tournaments.  If you want to play complete the free agent list and we'll send out notices regarding upcoming tournaments in our newsletter.  If you have a group of friends that want to play then make sure to note that in the free agent form.  In addition to completing the free agent form, you can contact Phil at the email link above to ensure you and your friends on on the free agent list.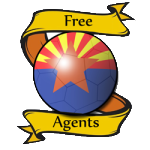 Tournament Details
Our winter soccer tournament has been taking place in Tempe for the past several years.  We might run the tournament in other nearby cities with the goal finding some central, quality, fields.  Yet the goal of the coed tournament is to get people plenty of soccer playing time in a good flowing format.
Our tournaments are designed to allow people to play soccer in the morning and early afternoon while giving people the afternoon to spend with their families and friends.  We typically have groups play at one time.  One group will start play at 8:00am and another group will start play at 9:00am.  Then alternate start times throughout the day giving every team roughly 50 minutes of rest between matches.
We do advise teams to bring a light snack because the tourney will take around four or five hours to complete.  There's only a limited time between matches so it will be hard to grab a bite away from the field.
2017 Champions – Carvana!
2016 Champions – Devils United!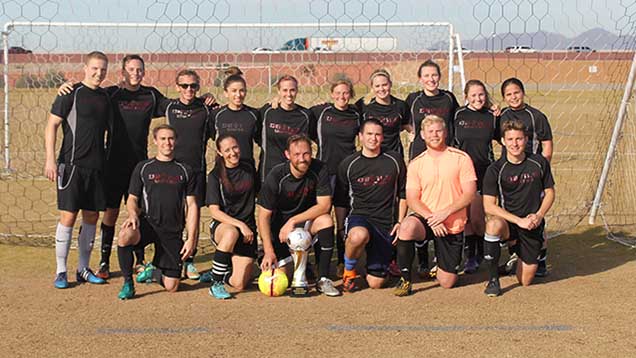 2015 Champions – Handlebar FC!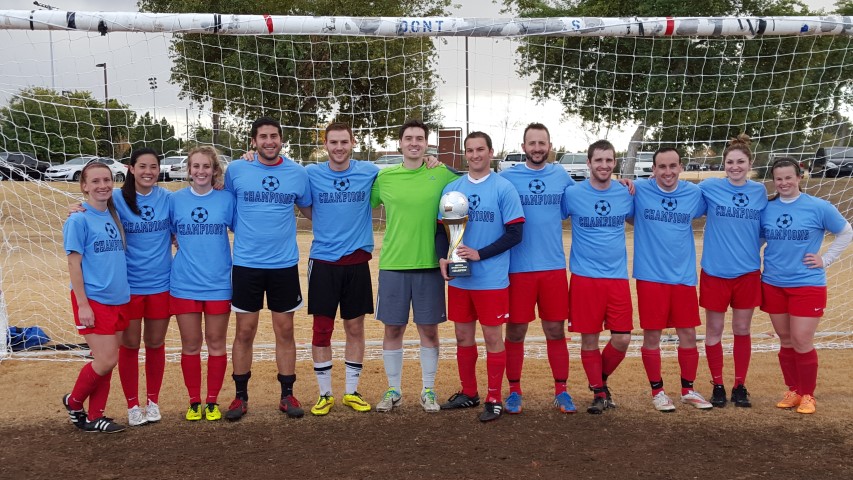 Group Santa:
Alliance FC
Revolution
Settlers of Catan
Four Peaks FC
Group Rudolph:
Thirsty Lions
Hulkamania FC
4011 FC
Strictly Business Spartans
Group Frosty:
Dies Solis
Gotham Asylum
White T's
Compilation Domination